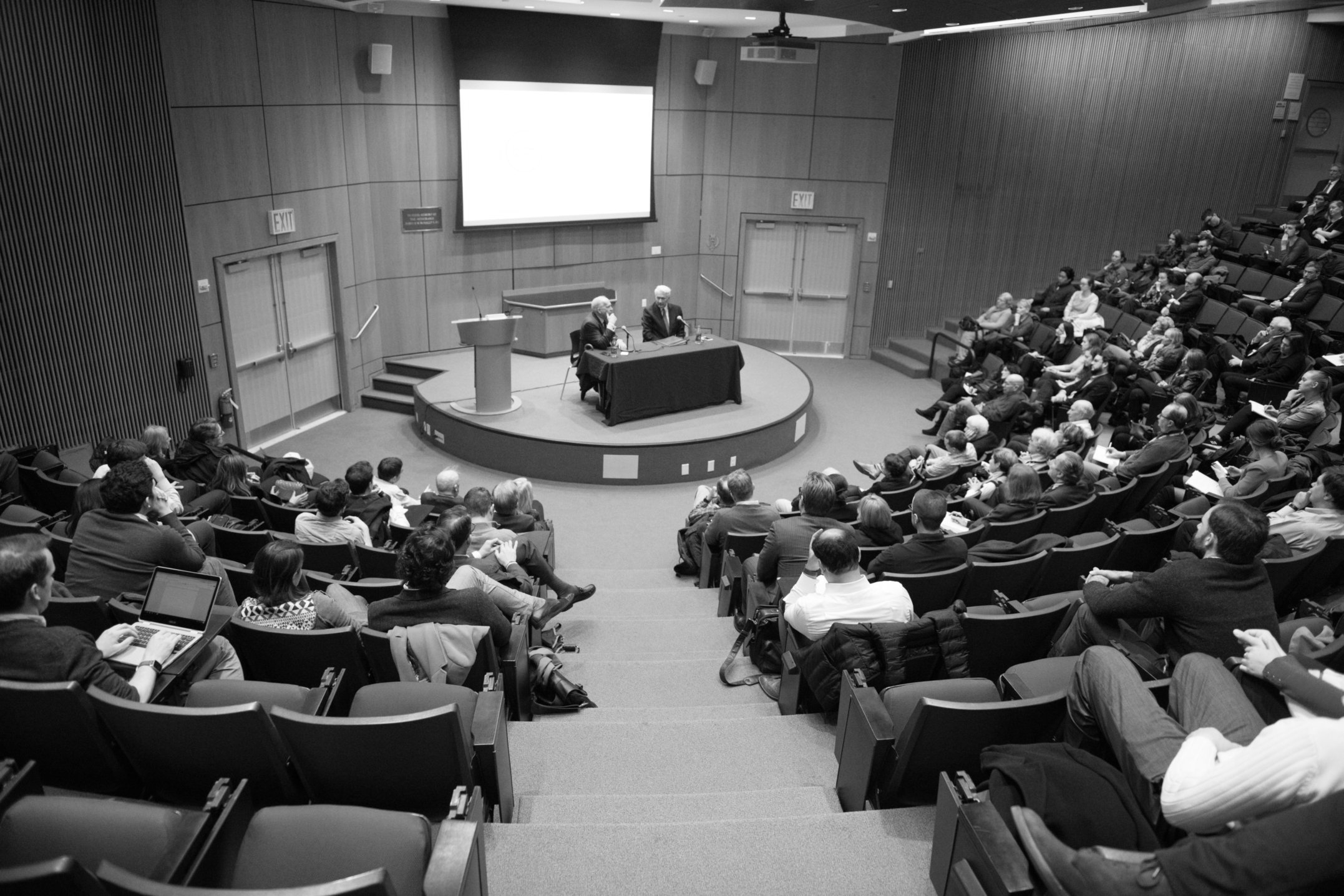 PROXY VIOLENCE AND WAR IN TODAY'S WORLD
CNS GLOBAL SUMMIT: PROXY VIOLENCE AND WAR IN TODAY'S WORLD
Consequences and Policy Challenges
In April 2018, The Center on National Security hosted a Global Summit, "Proxy Violence and War in Today's World: Consequences and Policy Challenges" at Mohonk Mountain House in upstate New York. The Summit was part of an ongoing project on Proxy Violence, made possible with the generous support of the Carnegie Corporation of New York.
Our aim with this off-the-record, private symposium was to gather a diverse group of international voices - to apply their knowledge, experiences, and insights to the specific challenges raised by proxy violence for international diplomacy, counterterrorism, statecraft, and policymaking.
The Summit addressed a broad range of issues: Has the nature, pace and impact of proxy violence changed in recent times? How is proxy seen from the lens of different conflicts? What role does sectarianism play in the use of proxy violence? How has proxy violence affected the course of events and the nature of foreign policy in the Middle East and beyond? What is the impact of proxy violence on the spread of radicalization and the spread of ideology? Do we have sufficient structures of government to address today's warfare?
CNS WOMEN'S GROUP
The CNS Women's Group engages a group of roughly forty women with professions and interests in: policy, national security, journalism, the arts, and academia. The group meets periodically to discuss current issues and regularly invites distinguished speakers to lead topic-specific conversations.
AFFILIATED SPEAKERS
Advisor to the Ukrainian Parliamentary Committee for National Security and Defense and civic activist
October 2018
Women's Group Breakfast
Special Correspondent for PBS NewsHour
*2018 Marie Colvin Front Page Award for Foreign Correspondence
November 2018
Women's Group Breakfast
Journalist and Director (ISIS, Tomorrow.)
*2015 Premio Giustolisi Award; 2016 Premiolino
April 2019
Women's Group Breakfast
CNS GLOBAL SUMMIT AT MOHONK MOUNTAIN HOUSE
Global Summit Participants
Global Summit participants included John O. Brennan (CNS Distinguished Fellow for Global Security), Assaf Moghadam (CNS Fellow), Peter Bergen (CNS Fellow), Tricia Bacon (CNS Fellow), Steve Coll, Ahmed Rashid, Brian Jenkins, Barnett Rubin, Afshon Ostovar, Gerald Feierstein, Graeme Wood, Rukmini Callimachi. The Center plans on hosting a series of follow up events that will be open to the public as part of our ongoing project with the Carnegie Corporation, so stay tuned!
MIDDLE EAST POLICY SERIES: TODAY'S CHALLENGES
With Former CIA Director John O. Brennan and
Ali Soufan, Chief Executive Officer of The Soufan Group and Founder of the Soufan Center
Tuesday, March 5th, 2019
GLOBAL CONFERENCE ON YEMEN
DIMENSIONS OF THE HUMANITARIAN CRISIS AND PROSPECTS OF PEACE
Cosponsored by the Tawakkol Karman Foundation
Featuring Nobel Peace Laureates: Tawakkol Karman, Shirin Ebadi, Leymah Gbowee, Jody Williams, and Muhammad Yunus
Thursday, March 7th, 2019
From Facts to Accountability: The Challenges of Non-State Alliances
Featuring CNS Fellows
Tricia Bacon & Assaf Moghadam
November 5, 2018
Featuring a discussion with Tricia Bacon, Ambassador Gerald Feiersteinm and Assaf Moghadam. Moderated by Peter Bergen.
November 20th, 2017